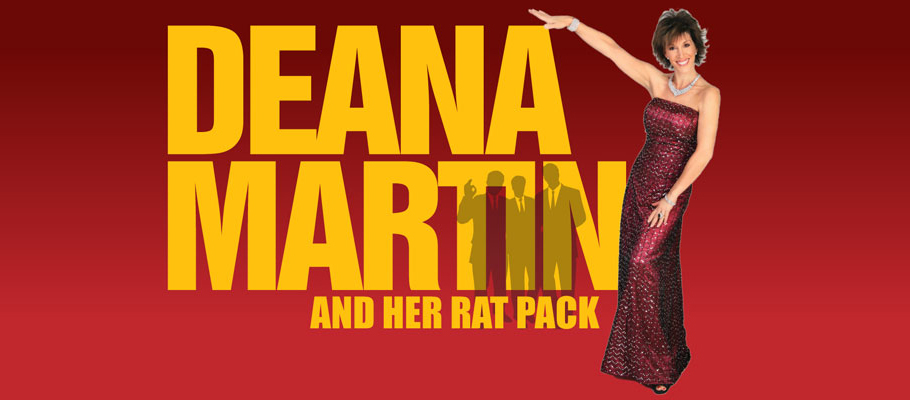 Deana Martin takes the audience on a musical journey, honouring her legendary father Dean Martin and his friends Frank Sinatra and Sammy Davis Jr.
"Growing up, my living room was filled with the sounds of Dean Martin, Frank Sinatra, Sammy Davis Jr. and all the artists whose songs I perform in this show. The best part is they were actually there in person!"
Incorporating a cast of professional musicians, performers and dancers.
Deana Martin & Her Rat Pack beats the other Rat Pack shows at their game with her personal insight.
The Rat Pack members were three musical legends, which shaped American music and popular culture for over four decades. Deana sings the classics made popular the world over by her father and his "Pallies".
Deana is joined on stage by the Leading Rat Pack performers as featured on London's West End, performing the most famous swinging hits from her "Father" Dean Martin, "Uncles" Frank Sinatra and Sammy Davis Jr. The show is a combination of musical treasures intertwined with personal reflections and private recollections, from a lady who grew up having a family like relationship with the people to whom she is paying tribute.
Deana has enjoyed rave reviews and has been performing to sell out audiences worldwide.
Treat your audience to an evening of a lifetime. Book Deana Martin and the best Rat Pack performers today!